By: Allanah Paragas
[Updated as of July 2021]
The success of an organization is closely tied to hiring the right people, and this is not easy as it seems. The acquisition and retention of right-fit talents have been far more complex than ever. The competitive talent landscape is susceptible to constant change, making it even more challenging for organizations to win the war for talent. As a result, organizations have forged partnerships with reputable recruitment or headhunting firms as a strategic solution.
With more than 20 years in the business of hiring quality talents for various clients, Asia Select boasts its industry excellence because of its people — the recruitment headhunters.
Asia Select brands its Philippine headhunters as Career Architects, along with Activation Managers and Cluster Heads. Together, they are at the core of bringing people and career opportunities together. They address our clients' recruitment complexities with effective and holistic strategies and solutions that best fit organizations.
Equipped with industry expertise, talent acquisition mastery, and candidate management, the Asia Select team is well-positioned as a leading Philippine recruitment firm with well-lauded career management, which ensures the fulfillment of a candidate's career journey.
Get to know some of Asia Select's recruitment headhunters who have earned the trust and confidence from both clients and candidates:
Aaron Ricafrente. His genuineness towards candidates and his innate ability to quickly understand and generate talent insights for client companies.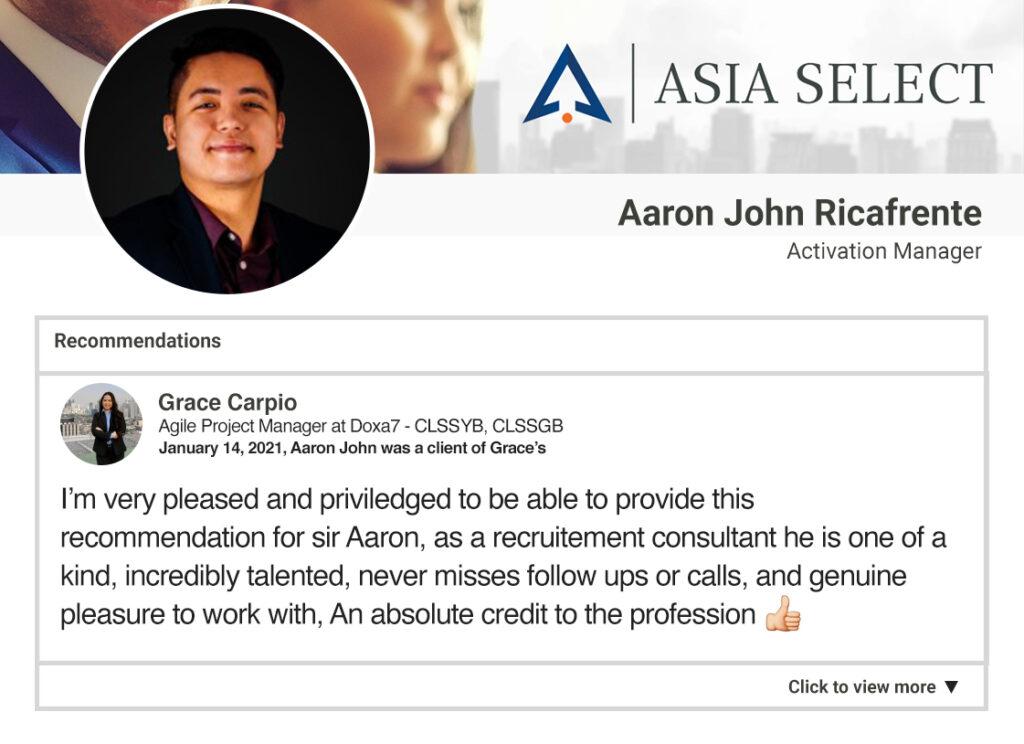 Andrea Arcolas. Her passion and drive make her go beyond what is expected thus delivering quality results to clients with right-fit candidates.
Catherine Amisola. Given the ability to excellently communicate and understand each of her candidate's career journey, she excels in placing candidates in the right organizations.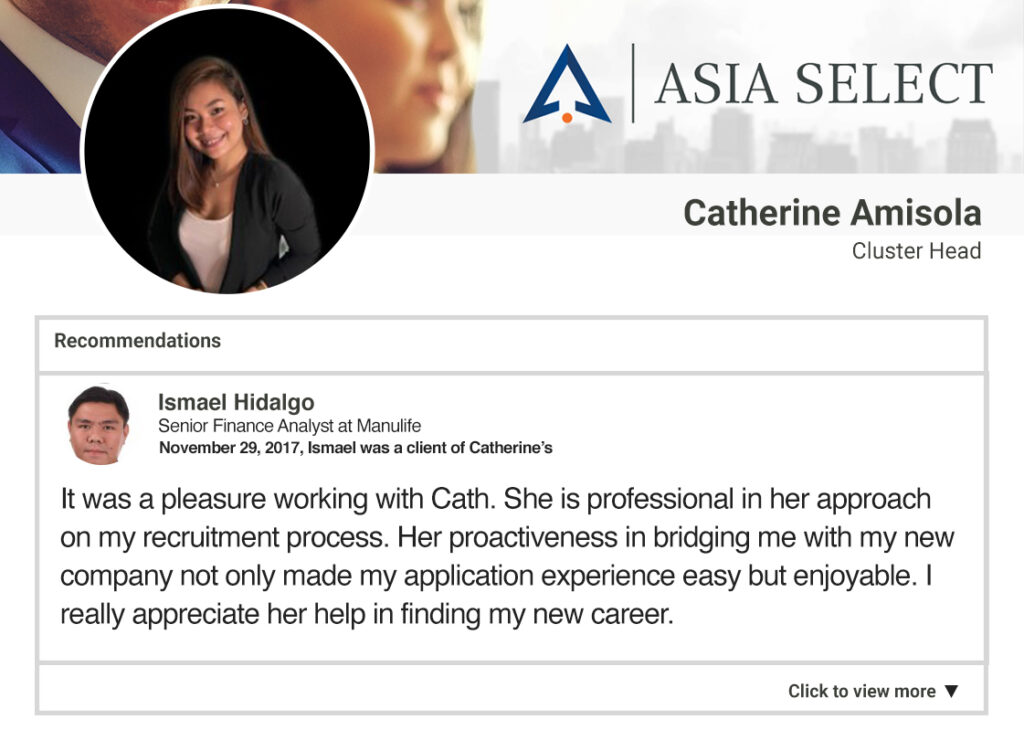 Donalie Custodio. Her innovation and ability to deal with complex roles surpassed clients' expectations. Managing both clients and candidates efficiently makes her an exceptional Activations Manager.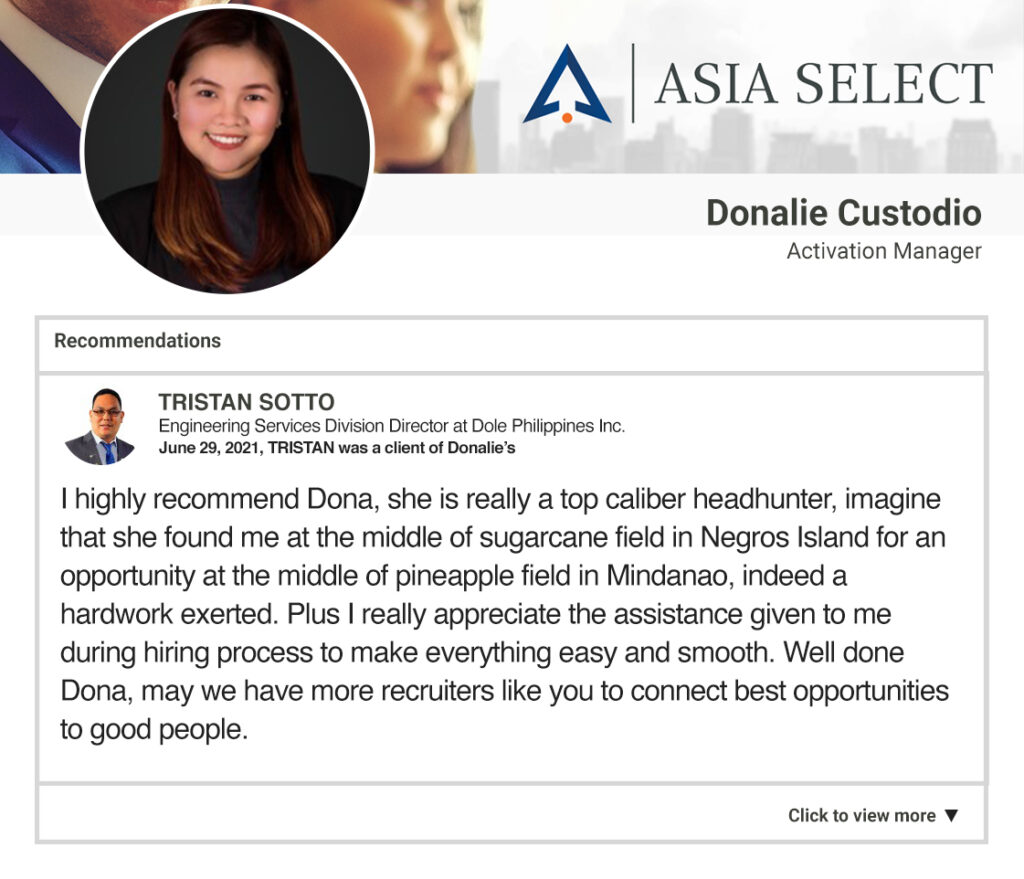 Evan Aguilar. He is lauded by job candidates as a recruitment headhunter who has an eye for analyzing job profiles, identifying potentials, and matching candidates to other opportunities.
Hazel May Gatto. She is well-versed in the roles given by clients. Her deep understanding of her core industries and job specs befits her as one of the top-notch recruitment headhunters.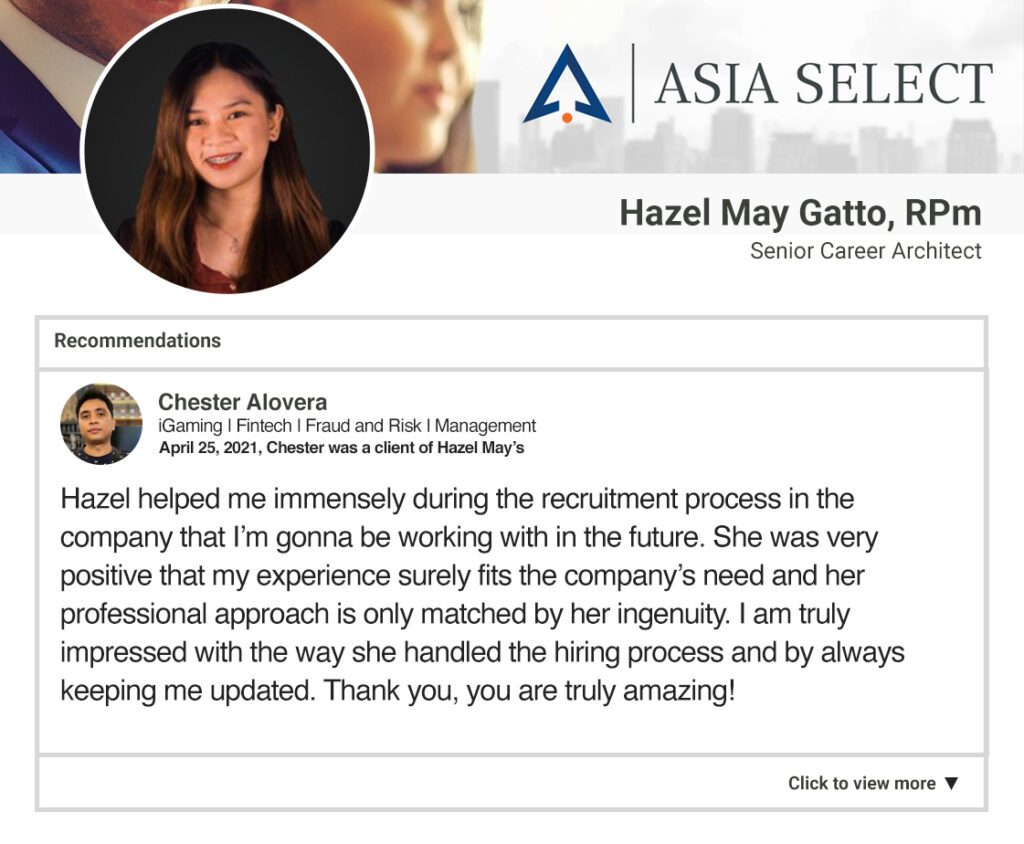 Jason Gumabao. His reliability as a collaborative team player is commended by clients. His ability to extend a helping hand and his efficiency at work make him a dependable headhunter.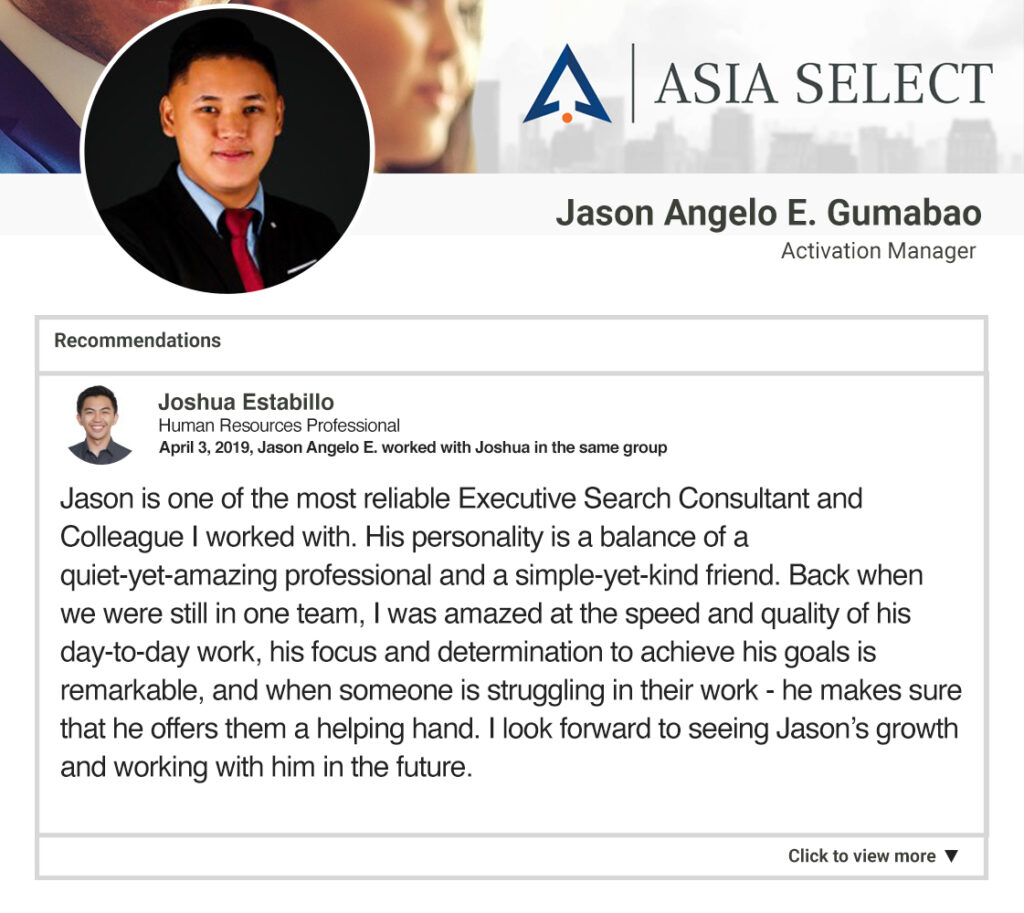 Karen Magat. Both her professionalism and passion as a recruitment headhunter make her stand out and be remembered by candidates she helped land on new jobs.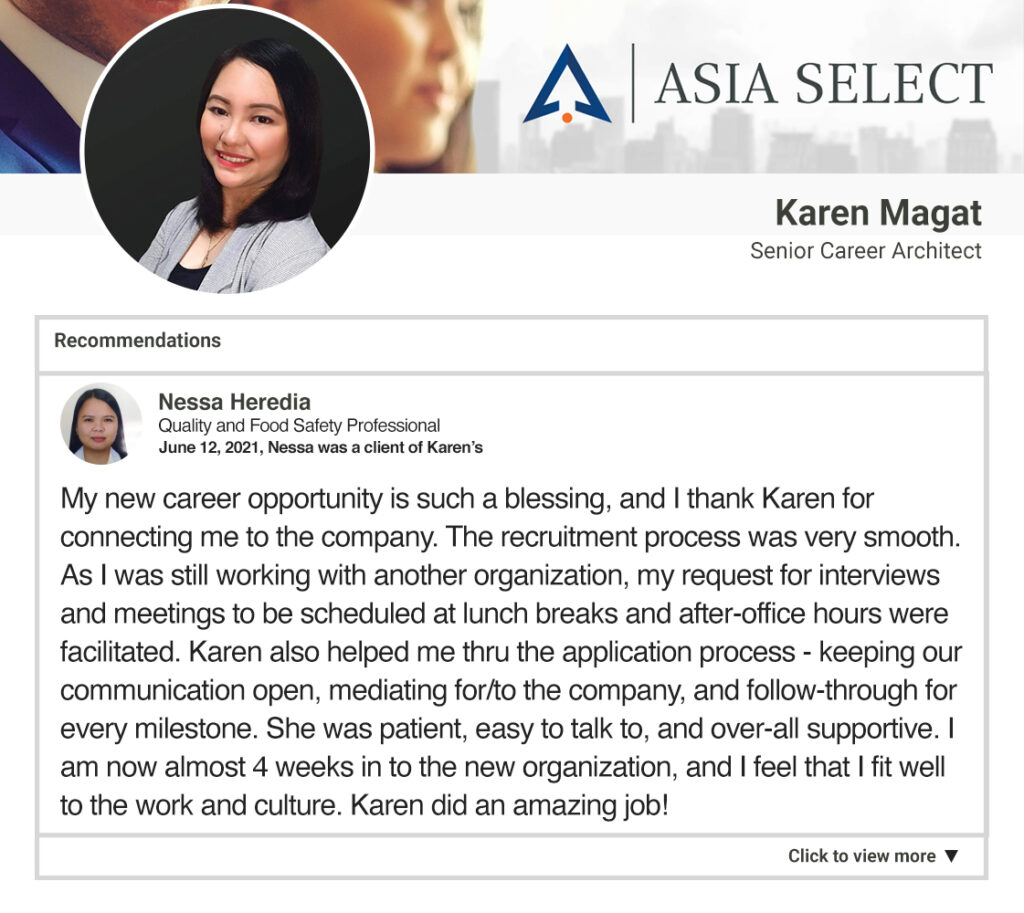 Princess Rañola. Her innate skills in empathizing with clients and candidates and fully understand their needs have leveraged her expertise in accounts management, along with a strong grasp of managing a high-performing team.