By: Allanah Paragas


As half of the year already passed by, communities have transitioned in a state where living in the New Normal is the Now Normal.

From acquiring new technologies to reshaping workplaces, most companies are now digitally-equipped to transform processes. We are now in a tech-enabled community where processes, meetings, decision-making, and updates are done in real-time without the need to have physical interactions.

Digital transformations also include the modification of a company's recruitment process, with digital transformations and integrations taking into place. Prior to the pandemic, job seekers had to spend extra time in filling out application forms, exert more effort and money by showing up for physical interviews, and probably make a few more re-visits for 2nd level interviews and assessments before getting a job offer.

A jobseeker's online activity has drastically increased over the past six months, with go-to platforms such as Jobstreet, Monster, Indeed, and social networking sites like LinkedIn and Facebook for job-hunting. However, company career websites are often an over-looked platform and this may help jobseekers find a new role faster, as there may be lesser competition.

Applying through a career website can be intriguing because a candidate might not be so sure on where the resume goes to. To briefly describe the process, a candidate's application will go to a large database of CVs and resumes called an Applicant Tracking System (or ATS). Through the system, automation takes place because of the ATS bots. These bots create candidate profiles, pre-screen, and scrutinize the details present on the CV or resume. The bots then generate a result by prompting the HR recruiters, and headhunters, with CVs or resumes that match the needs of the available career opportunity.

The process does not stop there; HR recruiters or headhunters will then double-check and evaluate the CV or resume endorsed by the ATS bots. They will then schedule an interview with the candidate—more likely through a videoconference.

The progressive transformation of the recruitment process might not be new to some; but for those who are not yet engulfed with this way of applying, here are four benefits why applying through a career website can help you land the right career opportunity:

1. Have your application prioritized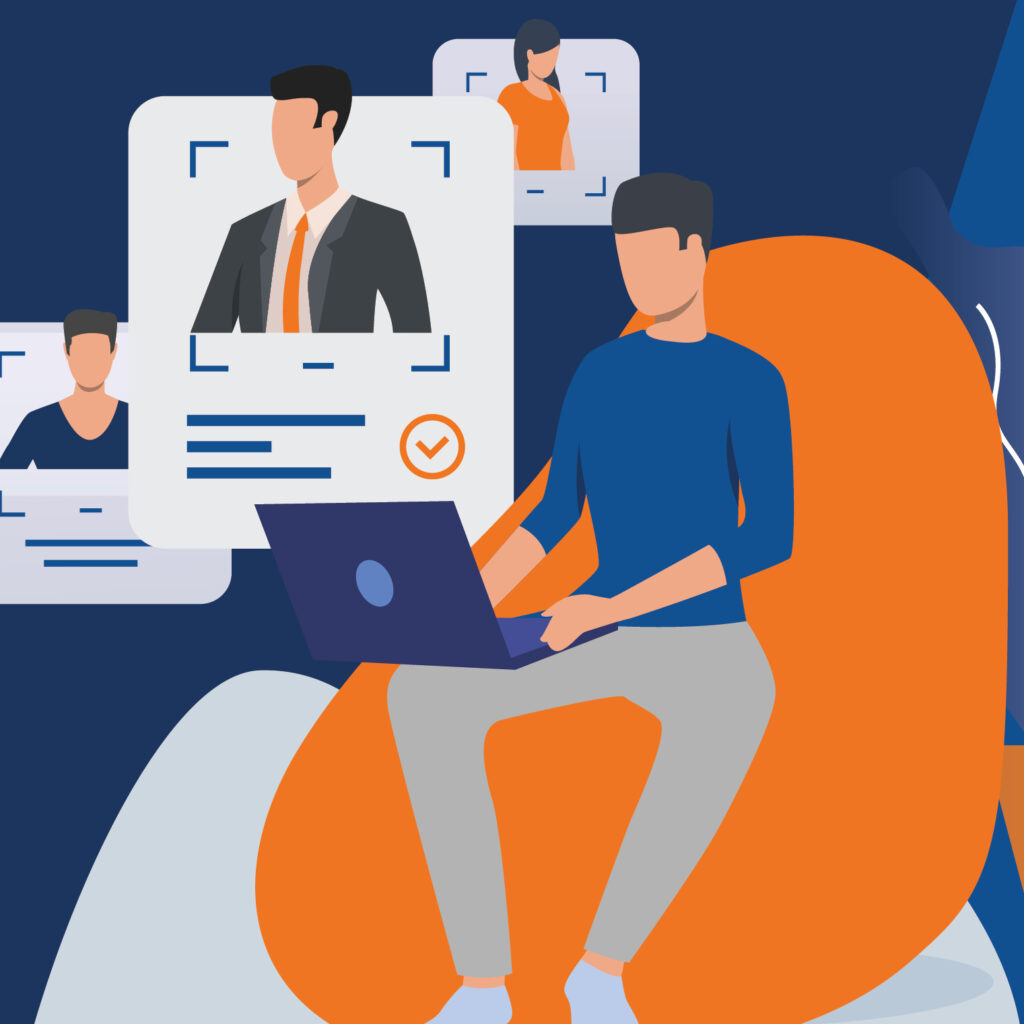 The ATS is a centralized database for HR recruiters and headhunters. They give priority to candidates who have successfully uploaded a resume (and other job requirements) and filled out an application form online because the system helps them effectively find top candidates from a pool of applicants in the shortest time possible. Applying through the company's career portal will also allow you to submit applications in the recruiter's preferred format, and have the ability to give more detailed information about yourself.
2. Prepare better for your interview by skipping the long application forms
An interview is one of the most important steps while undergoing the recruitment process. Minutes before an interview, most candidates have experienced filling out a tedious job application that lessens the time to prepare, thus increasing the chances to feel pressured and nervous. By applying online, you have managed to give yourself ample time to find composure and prepare for your scheduled job interview.
3. Receive real-time updates on your application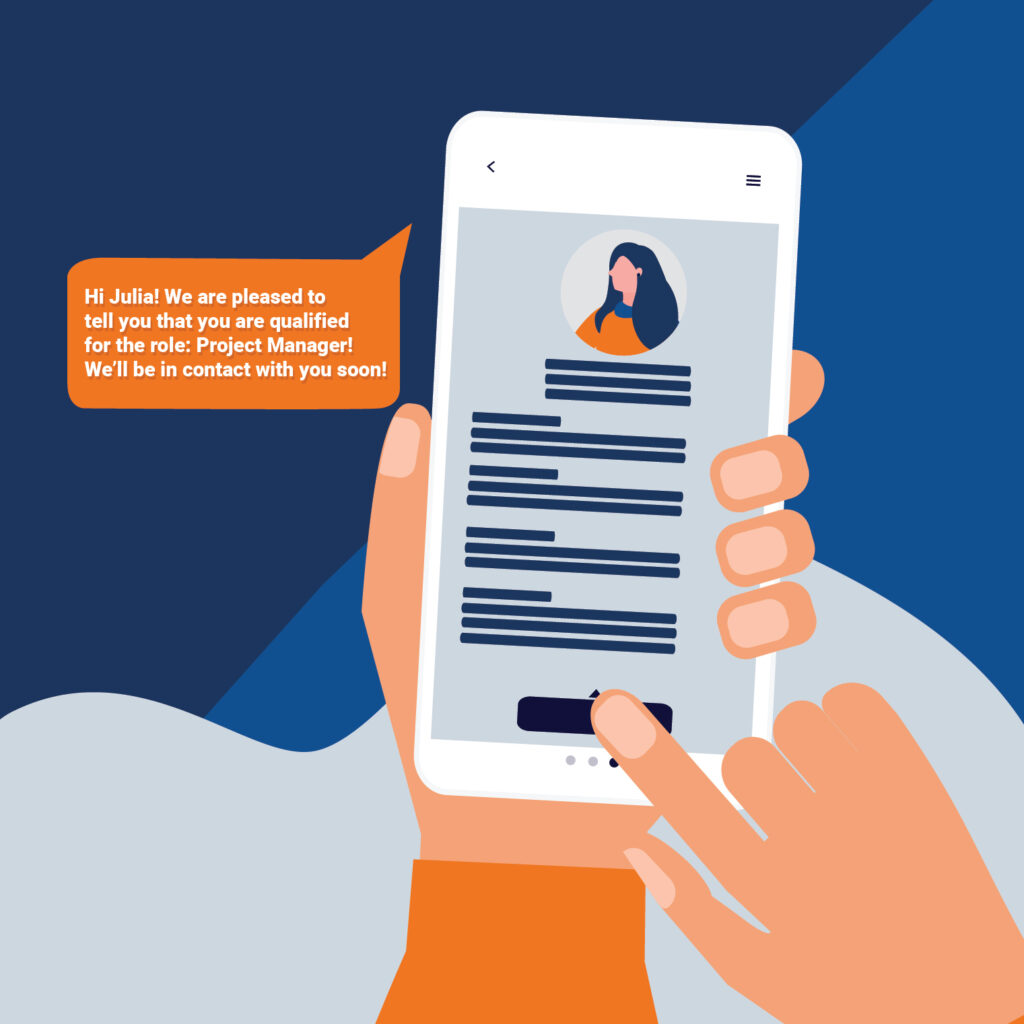 Being updated with the status of your application relieves uneasiness and keeps you at bay. It helps you schedule your next interview with the Hiring Manager sends you real-time updates with the interview results—making it hassle-free.
4. Open yourself to a wide range of opportunities
Receiving the news of not being the right fit for the role can be disheartening. The ATS prevents you from being discouraged because it helps you find other opportunities that fit your profile, should other vacancies open. Through ATS bots, your resume will always be visible to the HR recruiter as long as the keywords on your resume directly match the skills and experience needed from other career opportunities. Candidates can also sign up for notifications and alerts based on the career interest, and recruiters may tag your profile for other roles you didn't think you'd be fit for.

The use of ATS is one of the digital transformations adopted by most organizations today. It does not only aid the HR recruiters in finding the right talents, but it also helps job seekers be visible in the eyes of the recruiters and be up-to-date with the available opportunities of an organization.

As new opportunities slowly become available in the Now Normal, landing on the right opportunity can be tougher due to a number of competitive candidates. It is important to update your resume (and make it ATS-friendly), continue strengthening your core competencies, and even develop new skills as you progress in your career.