by: Allanah Paragas
Attaching resumes and filling out online application forms can be time-consuming and tedious. Jobseekers may have experienced getting automated responses and get little or no feedback about the application. Automated responses with no feedback create confusion or even dismay, which makes you ask yourself: "How does the resume-reading system work and how can you—as a candidate—improve on your resume?"
An ATS is a software application that helps us during the recruitment process from collecting, scanning, sorting, and ranking job applications sent to us by candidates. It is powered by a bot—or a software application that runs automated tasks—to sort out candidate applications from most qualified to the least qualified based on how these bots match a candidate's resume to what is needed by the client company. So how do you create and update your resume that will pass through an ATS for higher chances of getting a call from a recruiter?
In a 2018 eye-tracking study conducted by Ladders, Inc., it was found that an HR recruiter initially skims through a resume for an average of 7.4 seconds. With hundreds of resumes coming from different platforms (i.e. Linkedin, Indeed, Jobstreet) to be screened on a daily basis, we, recruiters, resort to technology in helping us screen resumes faster. Most of us use an Applicant Tracking System or ATS, which aide in fulfilling processes for better candidate experience.
Here are five ways to improve your resume:
Here's a sample of an ATS-formatted resume: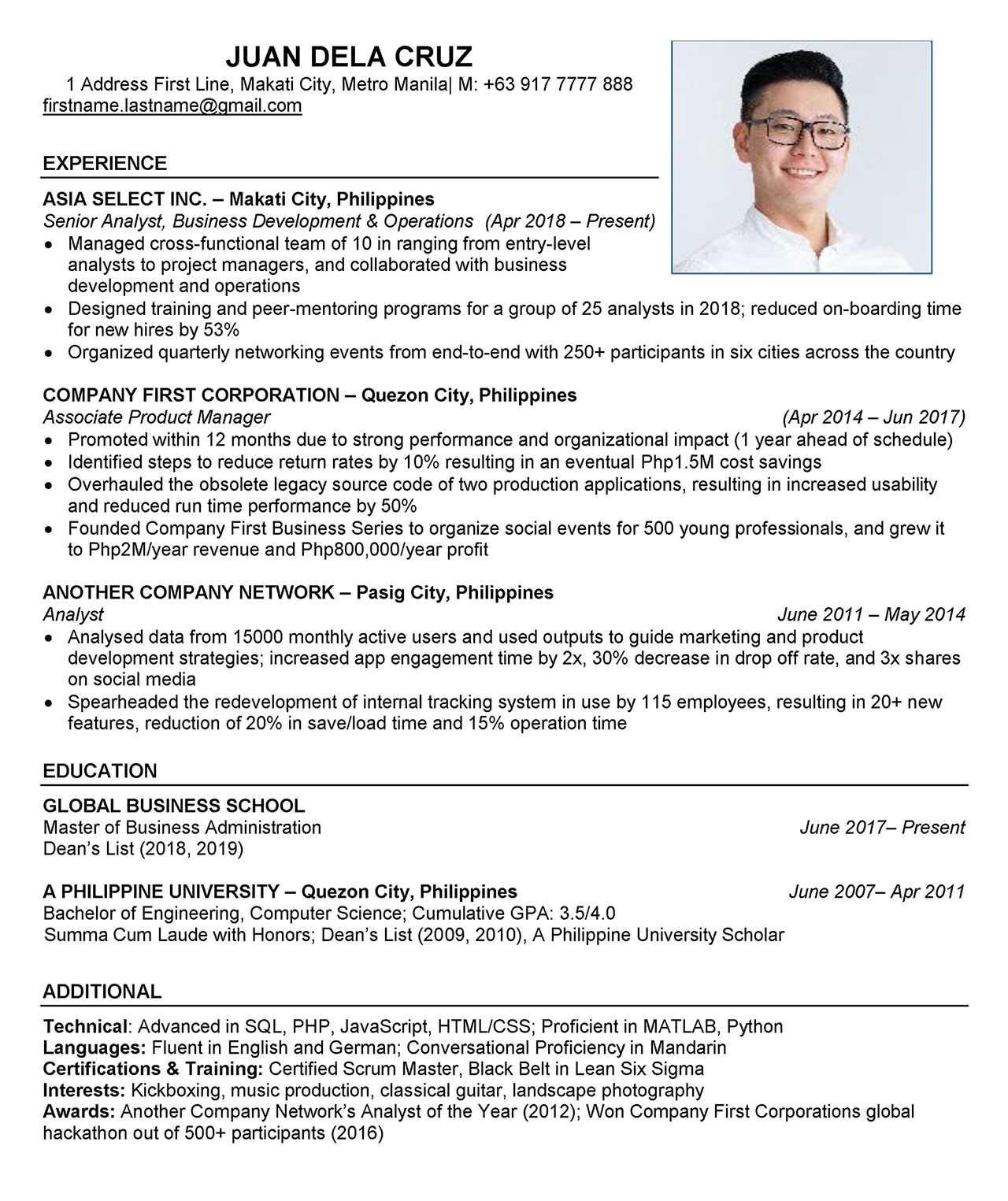 Searching for great career opportunities? View and apply for our latest jobs here.