Tel Cruz
Human Resource Business Partner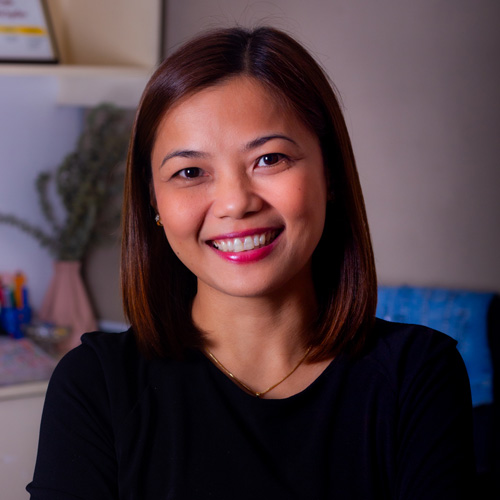 Tel is the Human Resources Business Partner of Asia Select managing the company's organization development by creating lean processes and driving employee development and productivity.

A certified yellow-belt in Six Sigma, her passion and extensive experience in learning and development gave her leverage and commendation to be an expert in her profession.

She finished her master's degree in Education, with a major in Childhood Education, at Miriam College. Before joining Asia Select, she was a Training Manager for Rephil Group of Companies where she managed the engagement and learning and development programs of over 65 gasoline stations nationwide.

Tel delights in the simple joys in life and loves to dance. In fact, she joined and led her school's dance troupe during her college years.